Quick Comparison
If you're in the market for a new gaming mouse the Logitech G Pro X Superlight (or GPXS for short) is probably the most popular recommendation you'll see. It is the most pervasive mouse in gaming right now for both esports pros and casual gamers. It's main features include lightweight build, low latency wireless, high quality sensor, good battery life, and universal shape/size.
The GPXS is undoubtedly one of the top choices out there (I added the hot pink/magenta model to my personal collection), however there are of course other options worth exploring. The GPXS comes at a hefty price, and there are other brands with quality mice that can compare. In this article we'll break down the top alternatives if you're thinking about buying the G Pro X Superlight.
Pros
Slightly lighter than G Pro X Superlight
Great (symmetrical) shape
Top notch sensor, latency, battery life
Cons
Shape not as universal as G Pro X Superlight
The Viper V2 Pro is probably the most similar and most often compared mouse to the G Pro X Superlight. Razers mouse is slightly lighter, and features Razers very popular viper shape, which many players love but is considered slightly less of a universal shape compared to the Logitech mouse.
As a successor to the Viper Ultimate, the V2 Pro is slightly lighter than it's predecessor, and has slightly upgraded specs (sensor, buttons, etc). It lost however the right hand side buttons for lefties, as well as rubber grip sides (the GPXS comes with optional grip stickers).
This should really be considered along with the G Pro X Superlight as one of the top mice from the mainstream brands, the main difference you should really consider is the shape you prefer so try and test them in person if you can.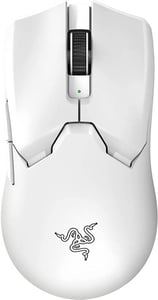 Pros
"Close enough" to GPXS for all main features
Great Price
Good stock feet
Stylish RGB
Also comes in smaller variant if you prefer smaller body
Cons
Buggy software (although not required)
Battery life not amazing like GPXS
The Glorious Model O Wireless (or the smaller model O- wireless) is a no brainer for anyone looking for a cheaper alternative to the GPXS. At close to 50% (or more) of the price, it's light, has good components, and even has a USB-C charger that the superlight lacks.
Of course it's not going to match the quality and parts of the GPXS, but for 50% of the price it's certainly not 50% of the mouse.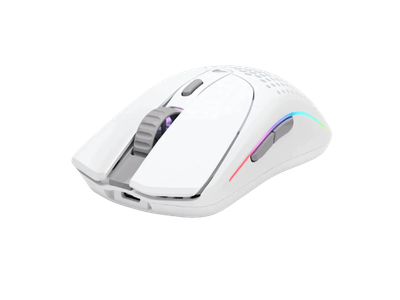 Pros
Great Sensor
Great Price
Very Light
Variety of Fun Colors
Cons
Not Symmetrical
Buggy software (although not required)
Battery life not amazing like GPXS
For those looking for something off the beaten path, the Pulsar Xlite V2 Mini is an excellent product coming from a lesser known but up and coming brand.
The Xlite V2 Mini is not symmetrical like the other options but provides a comfortable ergonomic grip instead, which is fairly uncommon for the smaller, lighter variety of mice.
Pulsar may be best known for their superglide mouse skates, but impressed with their first iteration of mice, offering very good quality sensors for a more reasonable price compared to the competition. The V2 version has the same great sensor, but improved on the weight distribution, mouse wheel, and grip.
This is a great choice if you're still looking for a very high quality mouse but don't want to pay the markup that the Logitech brand demands with the G Pro X Superlight.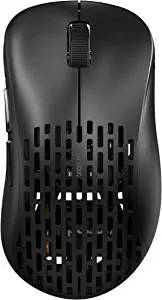 Honorable Mentions
There are of course many options to look at for GPXS alternatives, and although we think the mice above are the best choices here are some other great mice to look at: Endgame Gear XM2w, Roccat Burst Pro Air, Steel Series Aerox 3 Wireless. All of these options provide excellent performance for gamers, and while they may not receive the same recognition as the Logitech G Pro X Superlight, they are certainly worth considering.