With 2022 just around the corner we take a look at the best streaming setups to take your content to the next level, whether you're a professional or a hobbyist on a budget. We chose the best gear based on trends from top streamers and YouTubers.
Best Streaming Cameras
Quite often the first thing that viewers see when they pop into a stream is the streamer themselves. Although not necessary, the vast moajority of popular streamers use facecams to connect to their viewers in a more direct manner.
Many things affect the quality of a camera including software, lighting, but it always starts with the camera itself. With that being said, here are the top cameras trusted by the best in the streaming world going into 2022.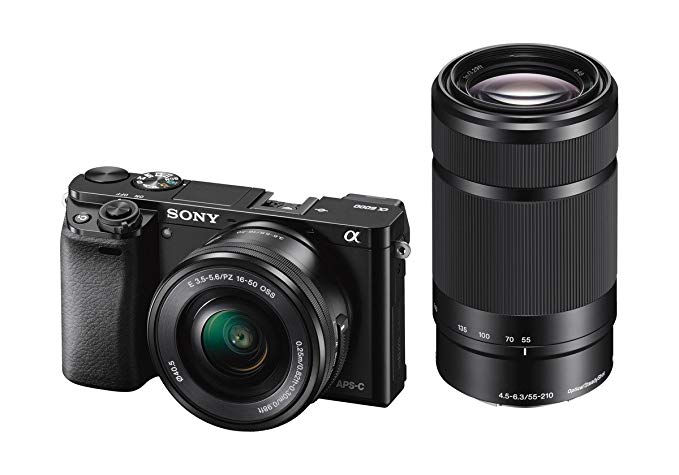 All the quality in half the size & weight of other DSLRs
World's fastest auto focus6 with 179 AF points and 11Fps
Gorgeous low light capture with ISO range of 100-25600
Capture life in stunning high resolution with 24MP APS-C sensor
Like many DSLR cams, the Sony Alpha a6000 allows the capture of super high resolution video, but what seperates it from the rest is its low light capture ability. Regardless of lighting on the streamer or the background, the Alpha a6000 delivers crystal clear video along with excellent auto focus capability, making it the obvious choice for streamers like Shroud, Pokimane, and HusKerrs.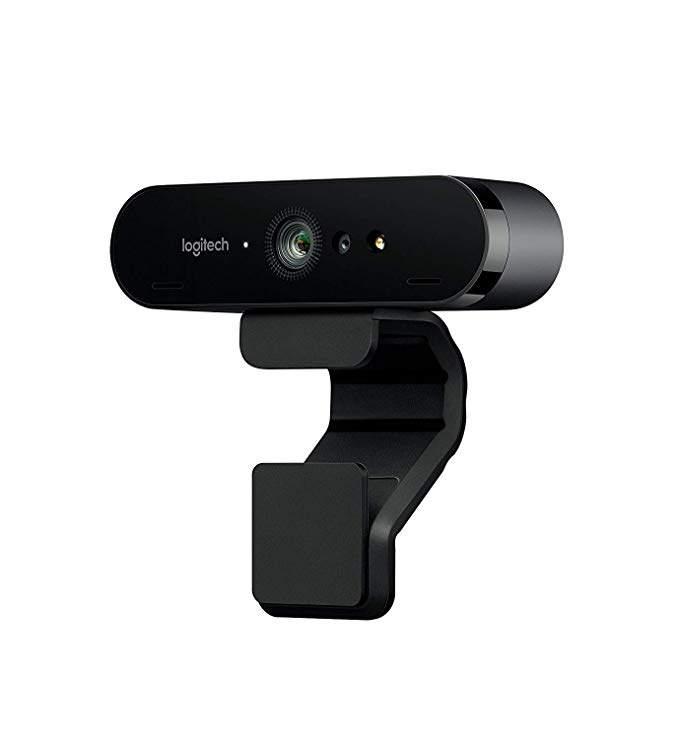 Ultra 4K HD resolution
Auto light adjustment
Noise-canceling technology
Up to 90 fps
The Logitech Brio is a tradition webcam style camera, but packed with Logitechs best features. The 4k capture, auto light and focus, and even customizable FOV make it a perfect high quality option for streamers. All of this packed into a small USB webcam make this a very good plug and play option compared to more involved DSLR setups. Streamers that have used the Brio include xQc, Nickmercs, and Tfue.
Honorable mention for this category goes to the Elgato Facecam, a newer product released from Elgato that is full of features aimed specifically at streamers. You can check it out here.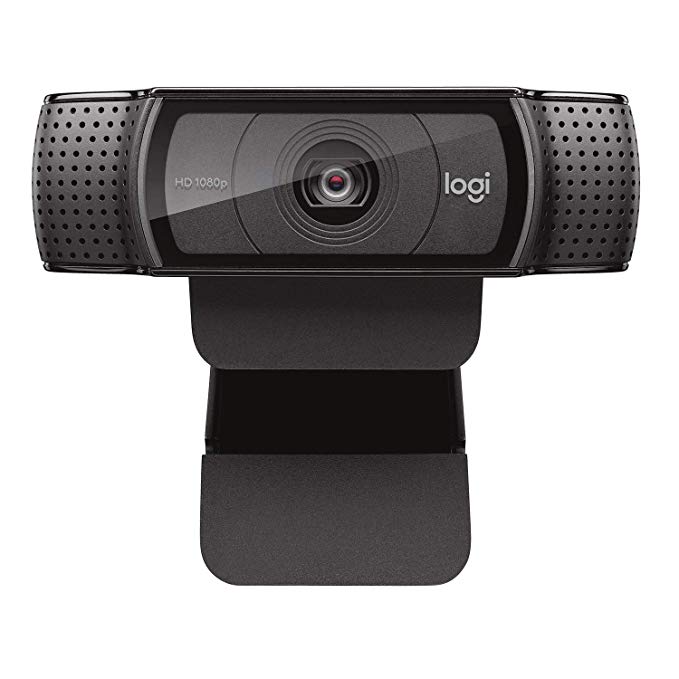 1080p resolution
Auto light adjustment
Auto focus
Built in dual mics with automatic noise reduction
The Logitech C920 is a great full HD option for a reasonable price. It has all the standard features of modern webcams like 1080p HD and light and autofocus all in a small standard usb webcam. Streamers that have used the C920 include Clix, Dr Lupo, and Symfuhny.
Best Streaming Microphone Setups
Much like a camera, a microphone is the vessel that a streamer uses to communicate to their audience. Listening to a streamer yell through a fuzzy, peaking mic is not an enjoyable experience.
Microphones typically don't have too many extra features, the difference is simply quality. What can make a big difference to a streamer is the quality and customizability of a professional quality XLR mic and mixer setup vs. the ease of use of a USB mic setup.
Professional Microphone - Shure SM7B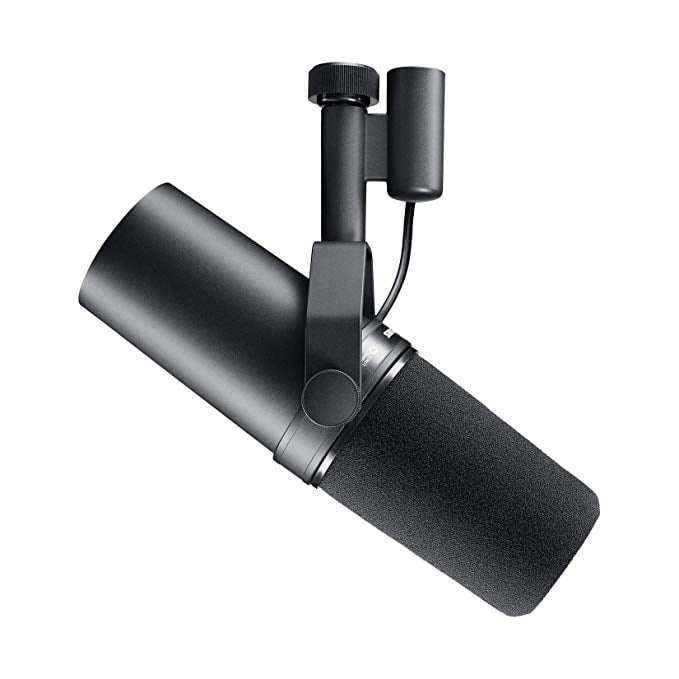 Professional Live Streaming Starts With A Microphone Capable Of Capturing Exceptionally Clean And Natural Reproduction Of Both Music And Speech. The SM7B Has Been A Pioneer In Such Abilities For Decades.
The SM7B Cardioid Pattern Is Designed To Reject Off-axis Audio, So You Can Sing Or Speak At A Comfortable Angle And It Captures The Sound, Just As You Want It, With Minimum Coloration.
The Shure SM7B is the defacto microphone for many different industries, streaming included. The SM7B is an extremely high quality and highly praised analog microphone, meaning the mic is not a simple plug and play USB mic. It uses an analog XLR connection, meaning the mic needs to be plugged into a mixer in order to connect to your computer. This also means the depth of this mic simply cannot be compared to a USB microphone.
If you check almost any top streamer chances are they use the SM7B, including Clix, xQc, Symfuhny, TenZ, Nadeshot, and many more.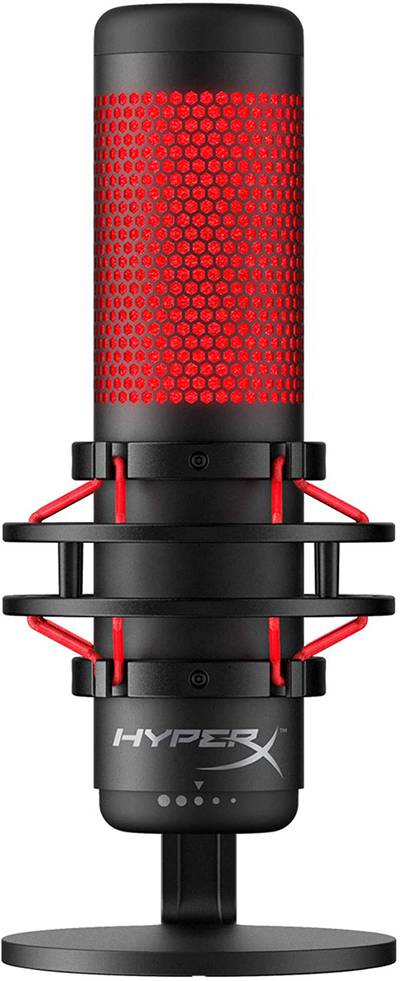 Anti-vibration shock mount
Tap to mute sensor with LED indicator
Four selectable polar patterns
Multi device and chat program compatibility
The HyperX Quadcast aims to compete with higher quality XLR mics to be the choice of gamers and streamers by taking a slight decrease in mic quality in exchange for a simpler USB plug and more bold aesthetic. That doesn't mean it's not a high quality mic, it provides clear sound and features four different polar sound patterns depending on how you want to use the mic. The mic is extremely versitile which makes it a great overall choice for streamers wanting to spice up their setup, as seen on Kyedae's stream.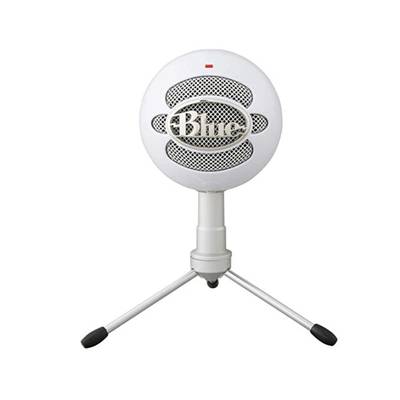 Powered by Blue's custom condenser capsule, Snowball iCE microphone delivers crystal-clear audio quality that's light-years ahead of your built-in computer microphone
Captures your voice with clear, focused sound for streaming, podcasting, and broadcasting
Record or stream in style with a classic recording equipment design that looks great on your desktop and on camera
Allows you to position the condenser microphone in relation to the sound source, improving sound quality and saving space on your desktop for the optimal broadcast setup
The Snowball is the perfect option to improve your setup from a built in camera, computer, or headphone mic. The stand base lets you easily adjust its position in your setup to get the best position to capture your voice.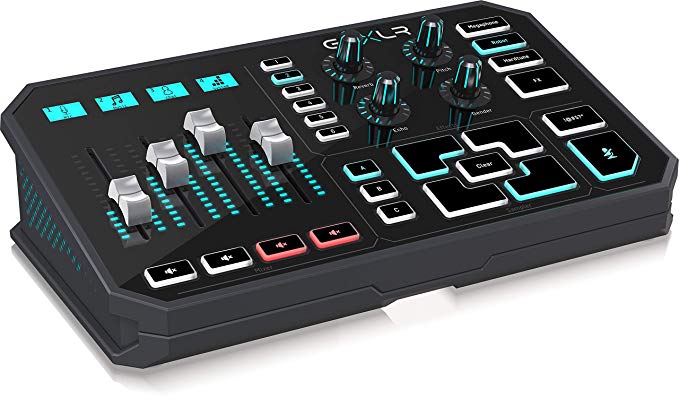 Motorized faders let you control mic, game, music, chat, and more for the perfect Broadcast mix
Make your XLR mic sound great with 48V phantom power, equalizer, compressor, limiter, de-esser, and Gate
Record samples on-the-fly or load your own audio files to engage and entertain your community
Add reverb, echo, pitch shift, megaphone, Robot, and hard tune to your voice in real time
The GoXLR has become the go to mixer for the streamer community. It's not just a slick looking interface, the GoXLR lets you connect XLR mics, mix audio, voice, music, and more as well as fun extras like sampling and voice effects. Streamers using the GoXLR include Pokimane, Timthetatman, CouRageJD, and many more. There is even a mini model with less features and inputs you can check out here.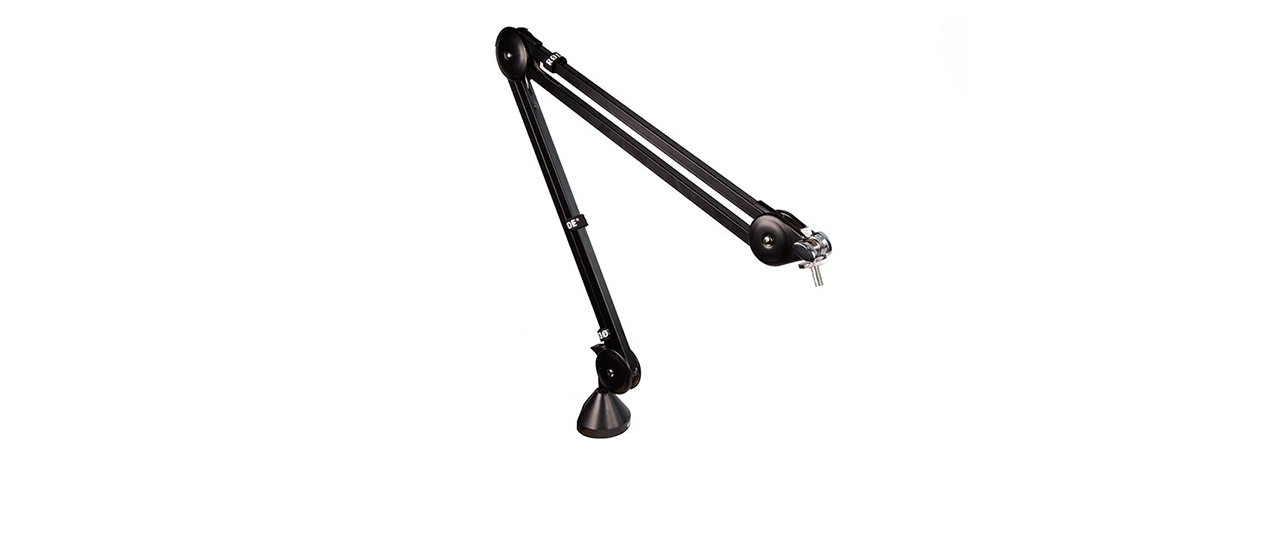 Rotates 360 degrees with a maximum reach of 32.5 inches horizontally and 33 inches vertically
Holds up to 4.4 lbs
Includes two desk mounting options
2-axis swivel mount for accurate positioning
Many microphones (especially XLR) don't have any sort of built in stands or arms. Most top streamers go with an arm instead of a base because it allows the mic to not only get close enough for optimal sound, but adjust easily on the fly regardless of how the user is sitting. The Rode PSA-1 is trusted by streamers like Dr Disrespect, Pewdiepie, Myth, and many more.
Other Streaming Hardware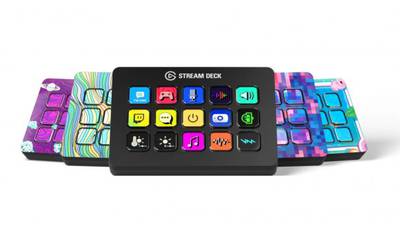 15 customizable LCD keys to control apps, tools and platforms
Easily customize keys to trigger single or multiple actions, launch social posts, adjust audio, turn on lights, and much more
Access powerful plugins for Elgato 4KCU, OBS, Streamlabs, Twitch, YouTube, Twitter, Spotify, Philips Hue, and many more
Set Hotkey Actions to streamline your film editing, music production, photography workflow, etc.
The streamdeck lets you take your stream production to the next level, allowing you to program endless actions to hotkeys like music, transitions, sound effects, and more. The Rode PSA-1 is trusted by streamers like Pokimane, xQc, CouRageJD, and many more.
External Camera Capture Card - Elgato Cam Link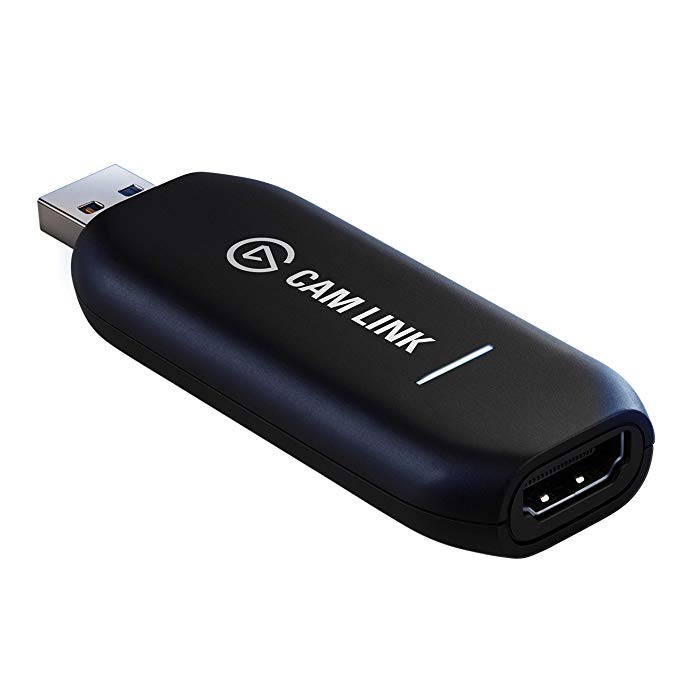 Easily connect your DSLR, camcorder, or action cam to your PC or Mac
Go live on any platform in no time thanks to ultra-low-latency technology
Broadcast in stunning quality up to 1080P60 or 4K at 30 FPS
Shoot and produce within your favorite tools; Real-Time Feedback
When you're ready to take your stream to the next level, a DLSR cam is the only option to reach the highest quality of camera. Unlike webcams, which are designed to easily work with computers, DSLR's aren't built for this, and will need a special connection in order to be useable by whatever streaming software you use. The camlink is a handy device built by streaming hardware company Elgato which allows you to do just that. Streamers like Noahj456, JoshOG, and Sodapoppin use a camlink.